Hey Everyone! Great News!!! Grindhouse MMA & Fitness is OPEN!!
We have resumed our normal, pre-covid schedules for both kids and adult classes! Our weekend open mats are on hold for now as we work hard to restore our normal operations and classes.
We are following strict CDC recommended guidelines for reopening which include the following:
Everyone must sign in at the Front Desk in AFC's Lobby.
Everyone must have their forehead temperature taken before entering the Grindhouse.
Membership paperwork must be renewed, including a new COVID waiver and health questionnaire by all members, old and new.
Membership fees must be taken care of before resuming training.
We are following our new sanitation system and cleaning the facility every day.
Remember, if you feel sick or off in any way, you should stay home. We will do our very best every day to provide a safe and healthy environment but we need your help. Matt, Sean, James, Pat and myself are super excited to re-open, and committed to following our safety plan. If you have any questions or comments, please feel free to call me.
Thank you and Welcome Back!
Jerry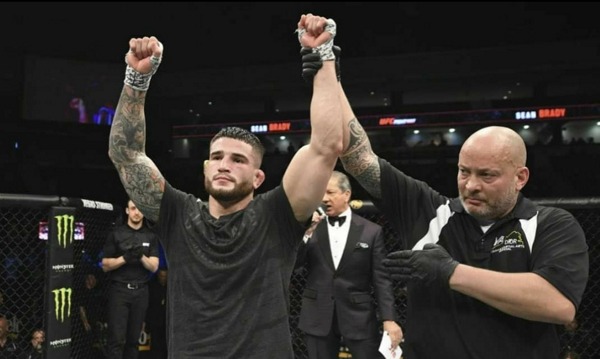 Congrats to our coach Sean Brady!!
Undefeated 13-0!! 3-0 UFC!
Kids MMA Program!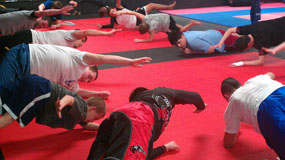 Our Future Champs Kids Class continues to provide a safe, healthy and fun way to introduce your children to martial arts with a Jiu Jitsu base.
Schedule Updated!
We have updated our schedule, see the new days and times here.
About
Grindhouse MMA & Fitness, since late 2007, has its roots as a "MMA fight club" based in Warminster, PA. After a few months of training fighters in the "Centrifuge" at the former Naval Air Development Center, Grindhouse MMA & Fitness moved to B&R Family Fitness Center in Feasterville. We enjoyed a mutually beneficial and long-standing relationship with the owners of B&R, but in 2015, Grindhouse MMA & Fitness moved into its new home at The Sportsplex, also in Feasterville. In 2017, We moved back to our "home" at AFC Fitness in Feasterville, once known as B&R.